Electrs is an Electrum Server that connects to your full node. This Server indexes and queries your node to verify transactions without ever having to trust any other third parties.


Electrs is particularly useful if you have a hardware wallet such as: Trezor, Cold Card, or Ledger. You can connect your Hardware Wallet to Electrum (backed by Electrs and your Dojo) and use the Electrum interface without trusting anyone else.
There's also the added benefit of enhancing your ability to restore existing Samourai Wallets in Dojo and allows more detailed searches when using your BTC-RPC-Explorer. This is an optional feature and Electrs is not officially a part of the Samourai stack.


On you main computer, install Electrum.
Install based on which system you are using. Linux, Windows, or Mac.


After activation, Electrs will take around 8 hours to fully index the blockchain. Do not attempt to carry out the following steps until this time has passed. To confirm that Electrs has completed indexing you can click 'view logs' as shown in the menu below. If they are scrolling down the screen then you are good to go. If not, give it some more time and check again later.
Obtain the Tor hidden service address for Electrs by going to the Electrs Menu, and selecting Tor Hidden Service.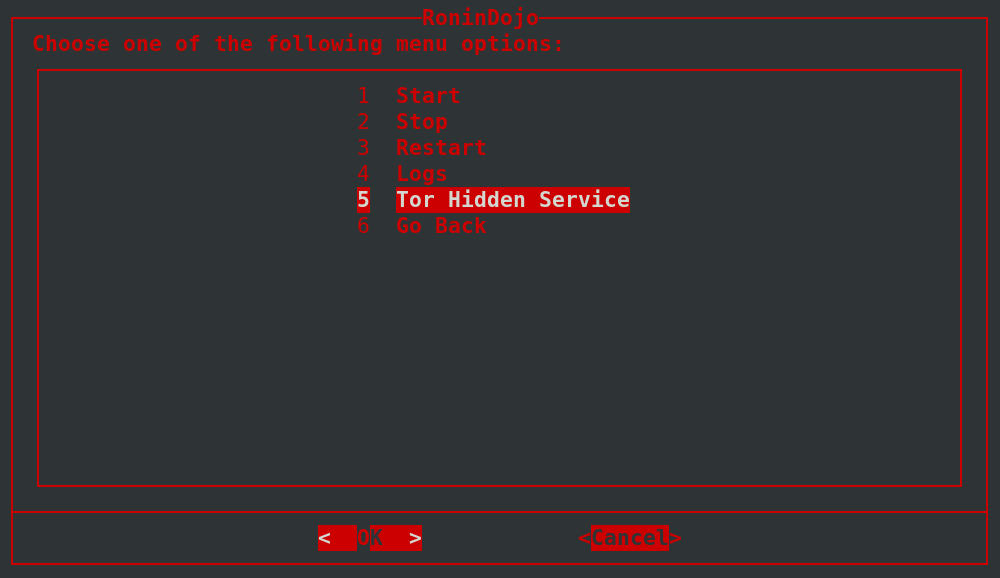 Set your Electrum Server to Single Server to your Tor Address by using step 3, 4, or 5 below depending on your needs.
Windows & Mac users Follow the this Electrum Documentation.
Linux users can adapt the following command.
./electrum -1 -s <yourRoninelectrstoraddress>.onion:50001:t -p socks5:127.0.0.1:9150
If you installed via AppImage you can edit this by:
cd .electrum
nano config
Change: "oneserver": true,
Change: "proxy": "socks5:127.0.0.1:9150::" (or 9050 for daemon)
Change: "server": "<yourRoninelectrstoraddress>.onion:50001:t",
Start Electrum, you will know you are connected properly if you see a Blue light on the bottom right. This indicates you are connected via Tor.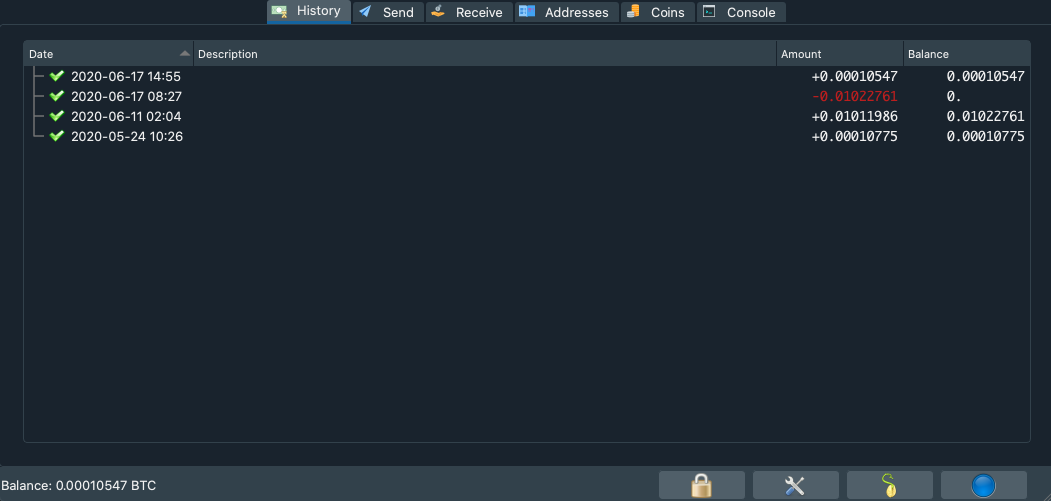 Verify you are on your own RoninServer by going to the Console Tab in Electrum Wallet and looking for the message "Welcome to your RoninDojo Electrs Server!"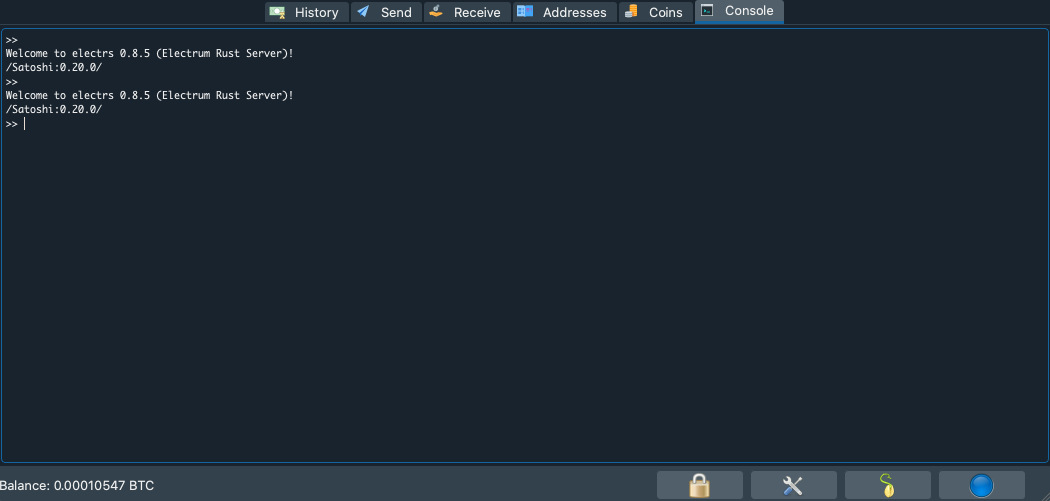 ---
For more information on how to utlize your Hardware Wallets with Electrum follow the information on the Electrum Hardware Wallet Documentation.
Next, give the Whrilpool Stat Tool a try. It is not required, but we certainly recommend becoming familiar with this tool.
Check out the Troubleshooting page if you have any questions.
Need help? Join the RoninDojo Chatroom.
Return to Wiki Homepage.