Boltzmann is a python script that computes the entropy of any Bitcoin transaction and also the linkability of that transaction's inputs and outputs. This tool will likely be for the more technical user, and for an indepth look at some of the terminology used please read through this guide by Laurent MT.
Anyone that deploys a RoninDojo will notice that Boltzmann is installed by default.
Within RoninDojo command line menus, go to Samourai Toolkit > Boltzmann. The script will then automatically run.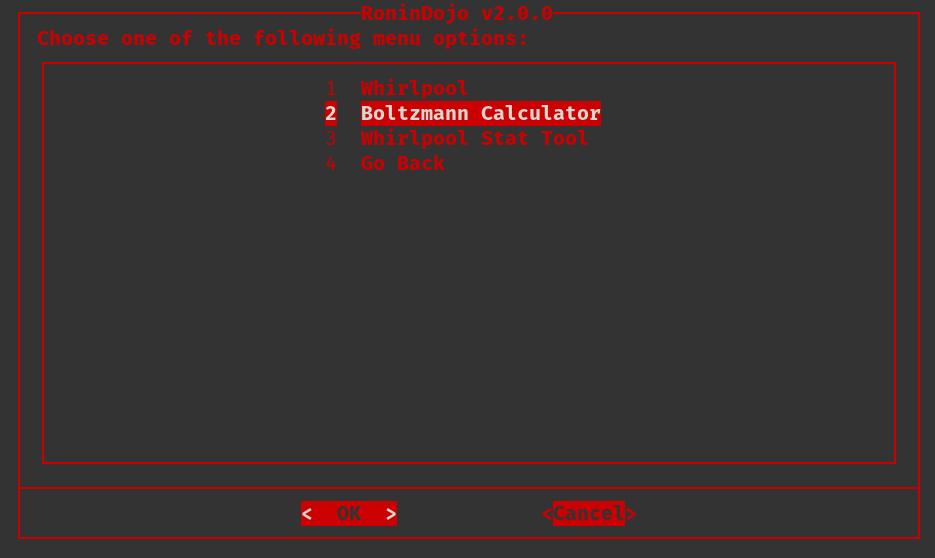 Grab the TxID of the transaction you want to calculate from any wallet and paste it into the command line.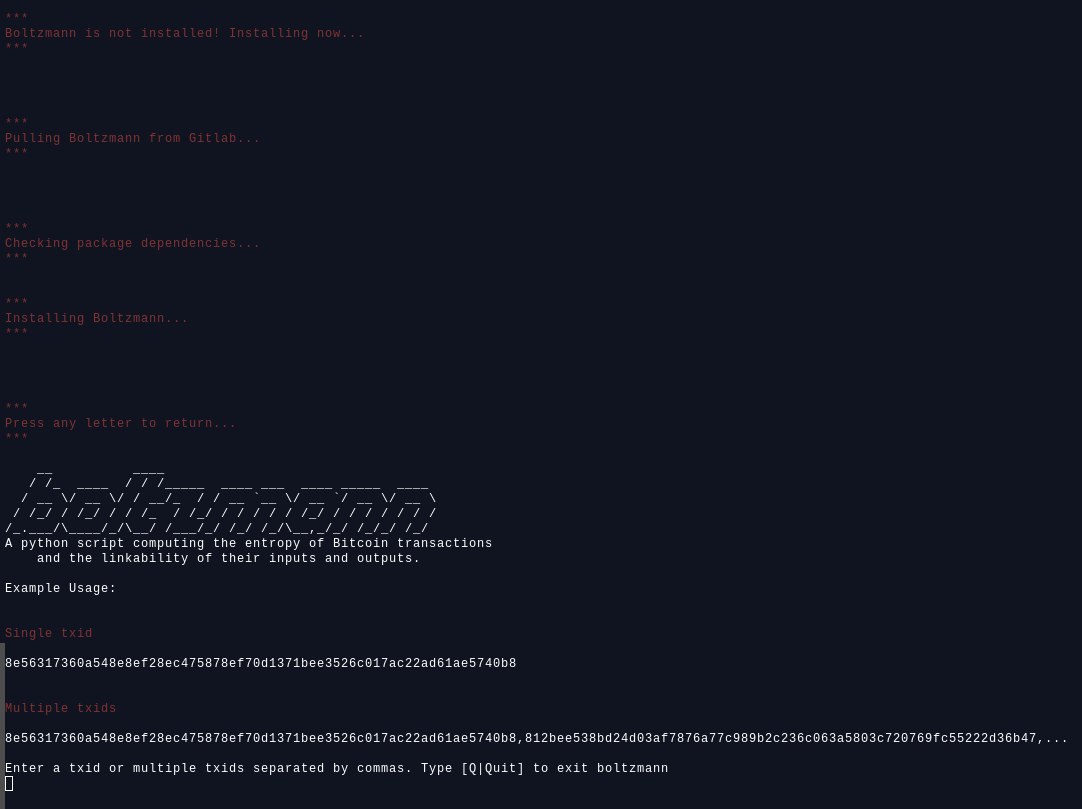 You will then see a screen like this detailing the calculations for this transaction. These include...
Inputs/Outputs
Fees
Entropy
Deterministic links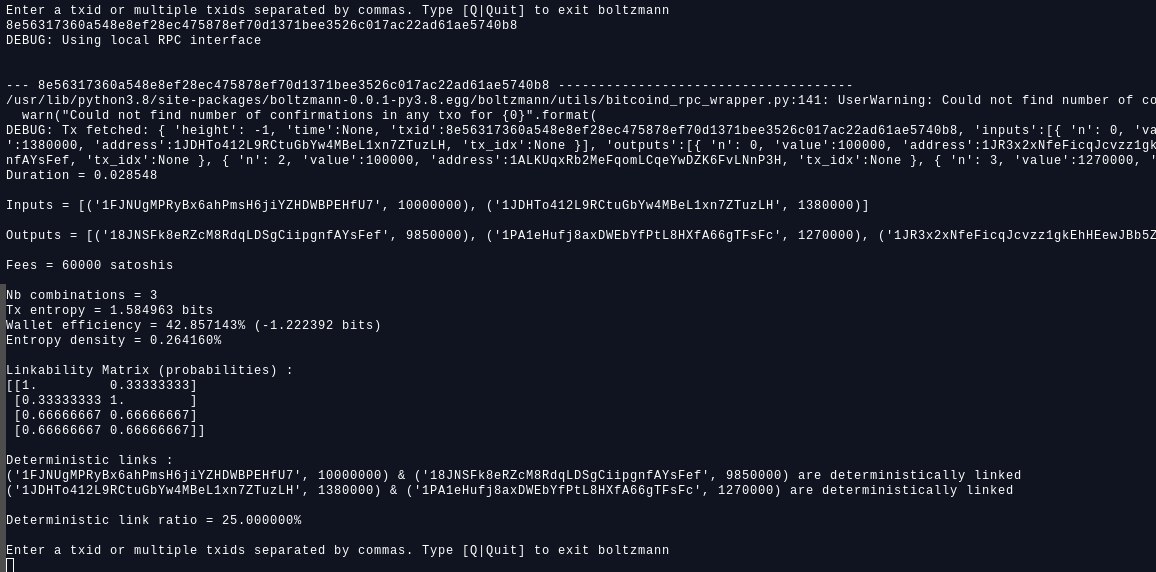 Congratulations, you have now finished your RoninDojo setup and feature tour!
Please tag us on Twitter with some screenshots, we love to see it!
Check out the Troubleshooting page if you have any questions.
Need help? Try out our Support Service.
Join the RoninDojo Chatroom.