RoninUI is a web application that allows you to quickly and easily...
Login to your node remotely using Tor Browser or locally using a regular Web Browser
Quickly connect your Samourai Wallet to its own Dojo backend by scanning QR code
View your credentials for Dojo, Bitcoin, Explorer, etc
View your logs to ensure everything on your RoninDojo is running smoothly
Start/Stop/Restart your Dojo
Restart/shutdown device remotely
Check your block data download progress
Send HEX formatted transactions from your own Dojo
So much more coming soon...
You can use Tor Browser to connect to RoninUI remotely by copying credentials from your RoninCLI menu using the following steps.
Credentials > Ronin UI.

Create a password for accessing your RoninUI and press next.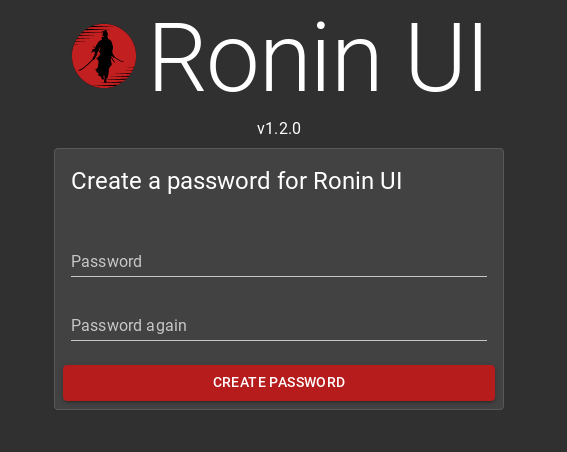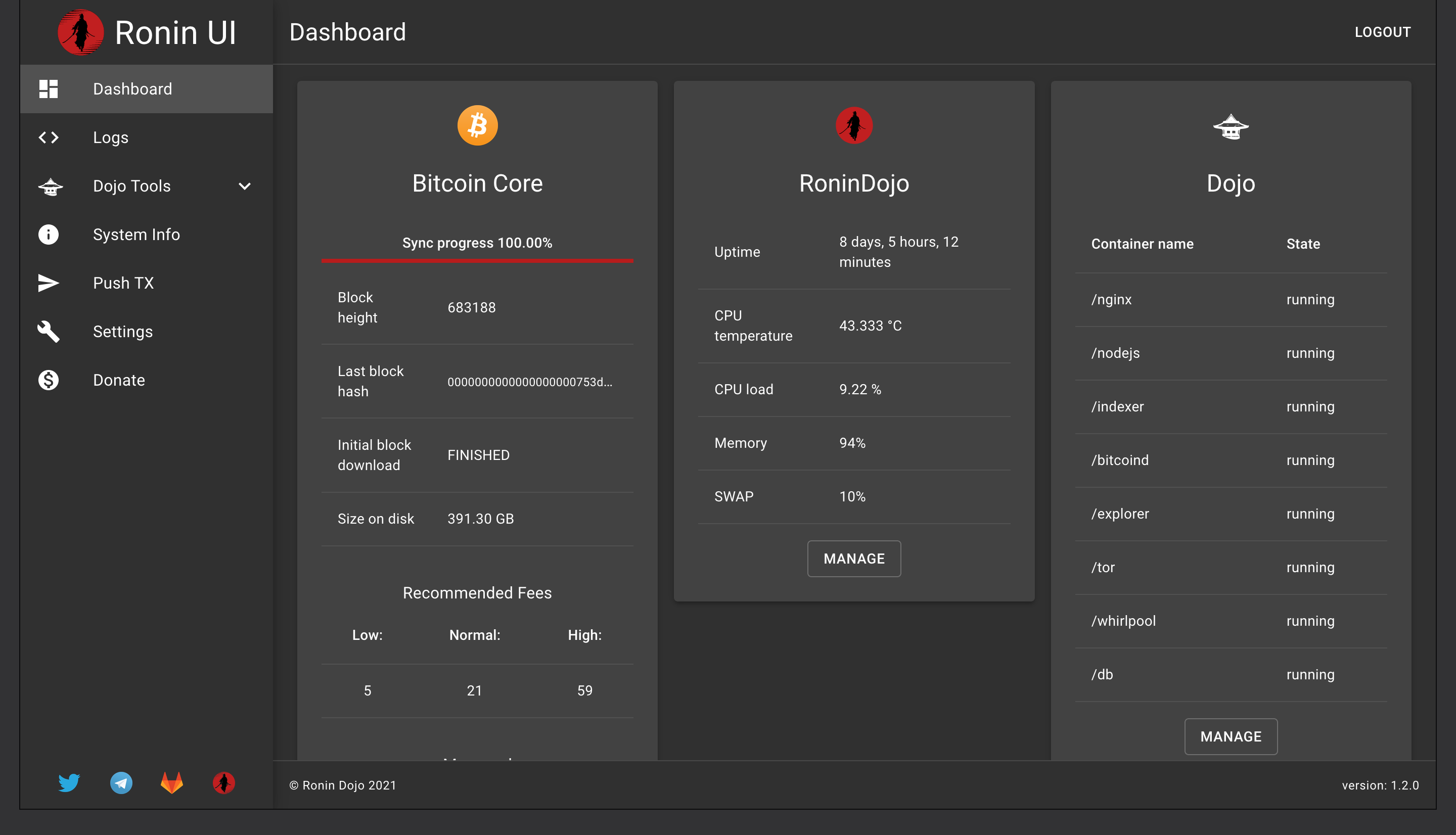 Before proceeding, please make sure the blockchain has been fully downloaded, and the Indexer compaction has completed. You can verify this in the Dojo Maintenance Tool by looking for all green check marks.
If you already have Samourai Wallet with funds on it, you will need to check your backup and then erase the wallet.
Skip this step if you are starting with a new Samourai Wallet
If you have an existing Samourai wallet, check your seed words and passphrase.
Press the ⋮ in the top-right corner and select Settings then Wallet.
At the bottom of this screen tap Secure erase wallet
From the start screen, select main net and activate Tor
Toggle the Dojo button on to connect to your own Dojo server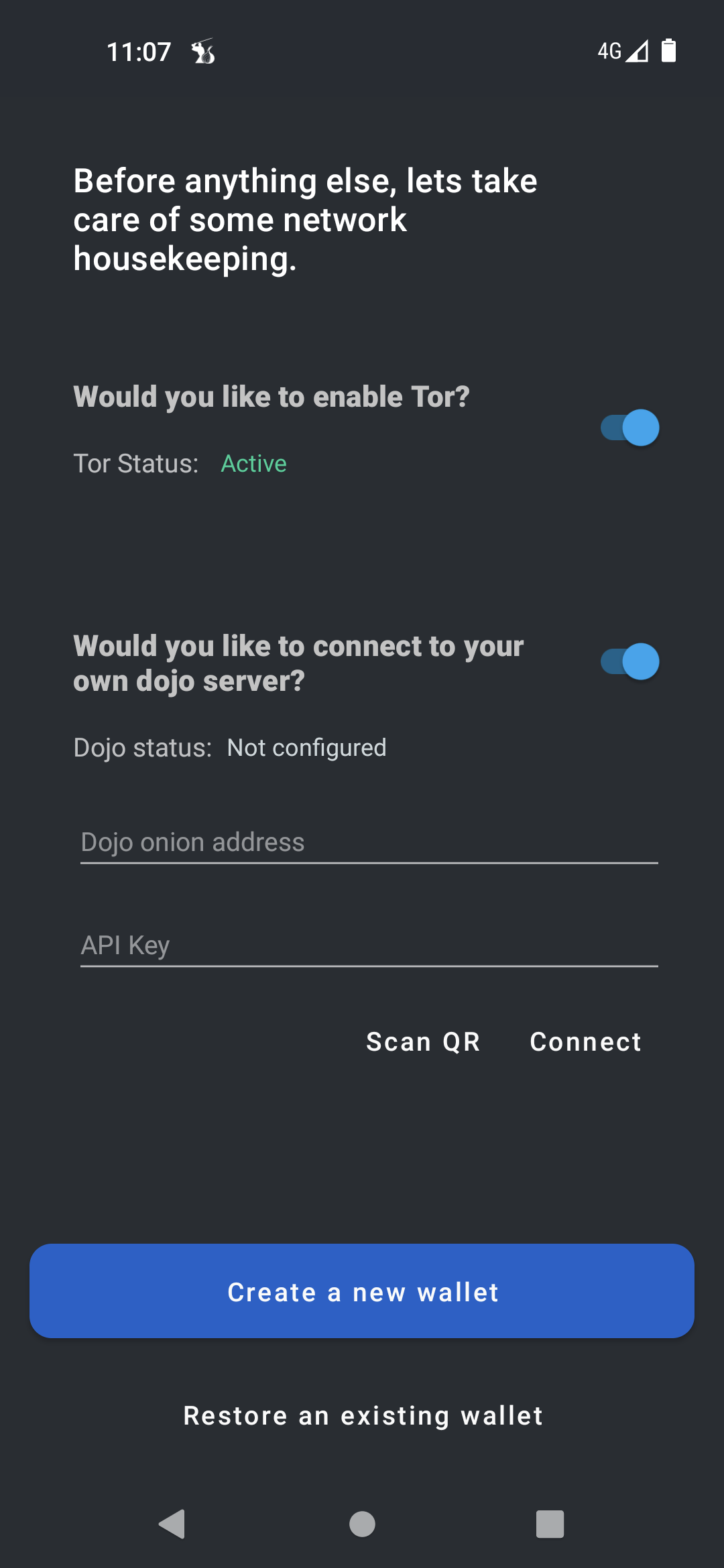 In RoninUI, click the Manage button under the Dojo section to display your pairing QR code. Scan the QR code to pair with your Samourai Wallet. This QR code can also be found within your Dojo Maintenance Tool.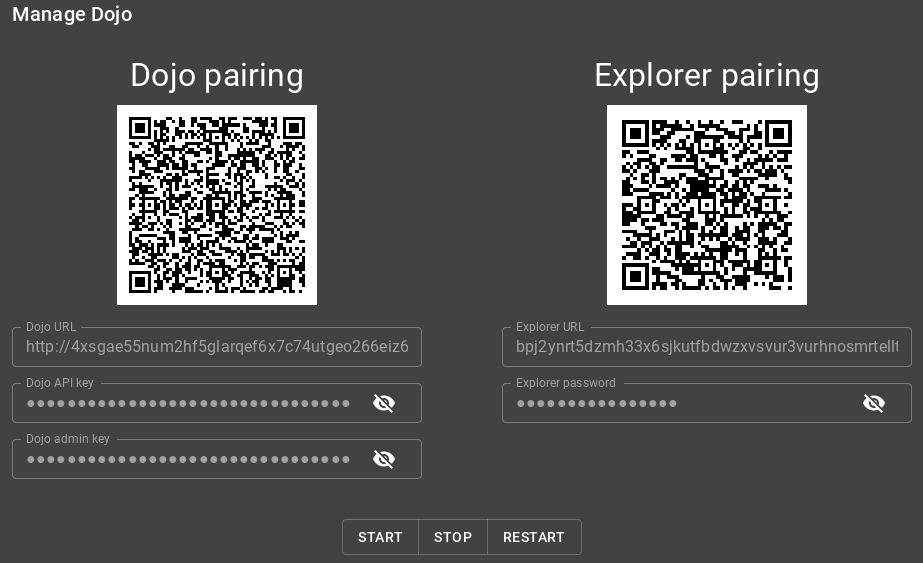 Tap Restore an existing wallet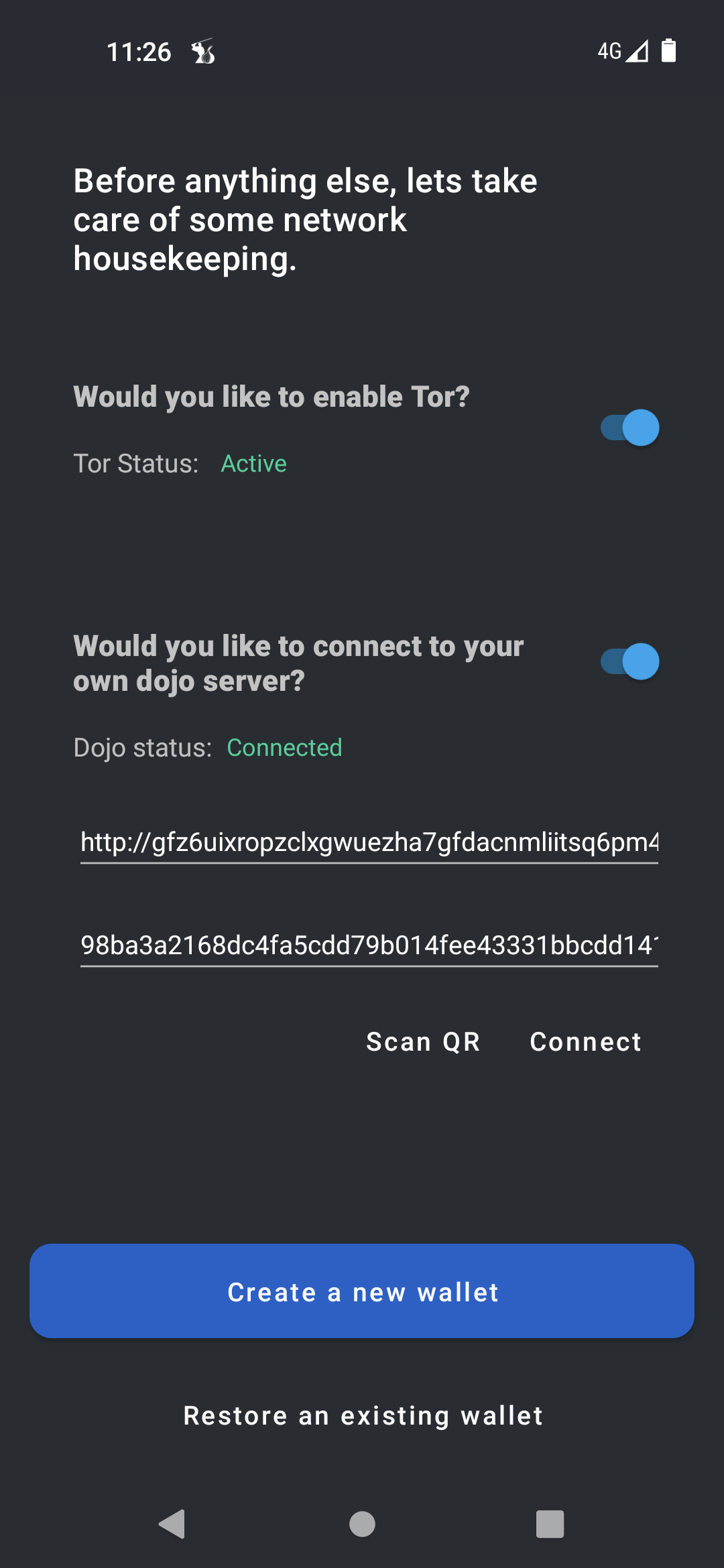 Tap I have a Samourai backup file

Carefully enter your passphrase then tap Finish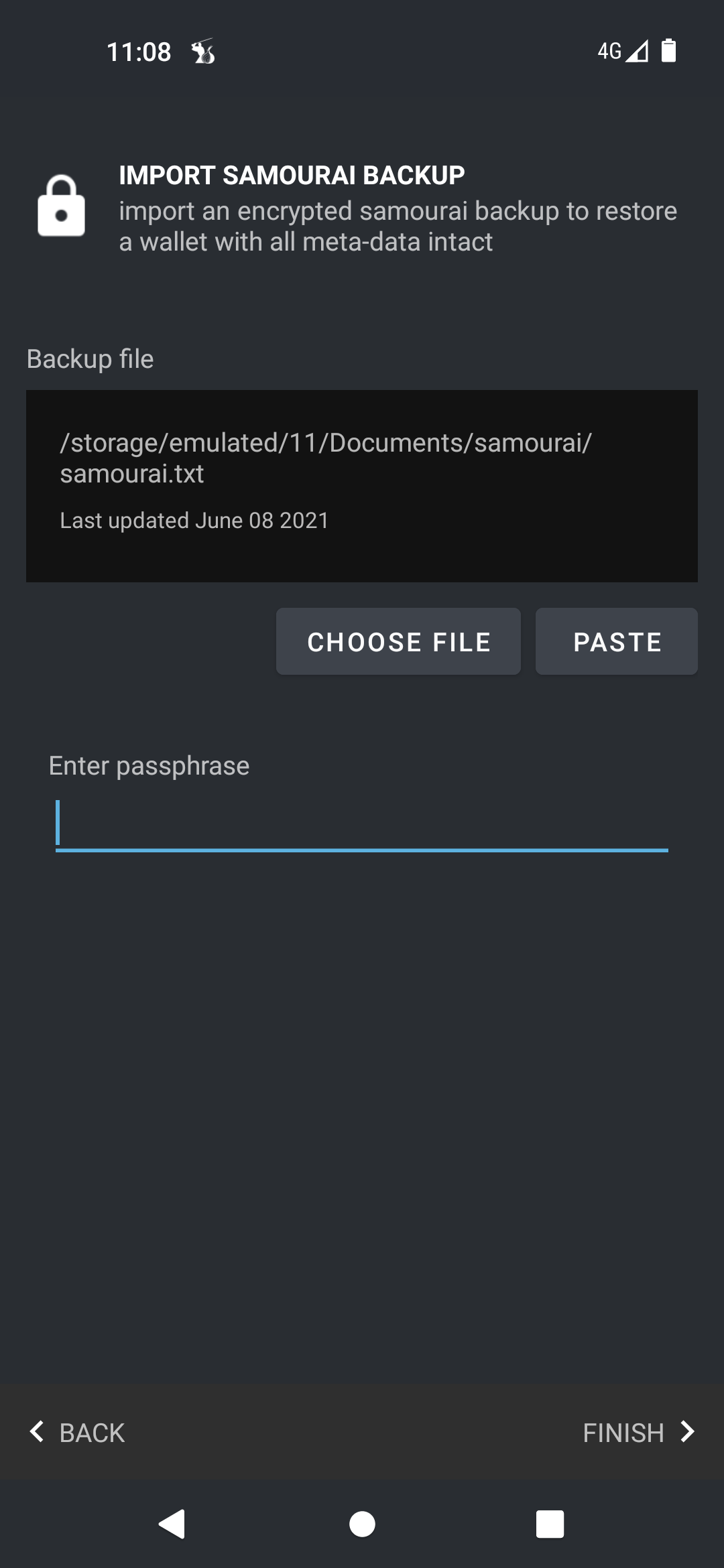 If you are setting up a brand new wallet, congratulations you have successfully paired your Samourai Wallet to your RoninDojo. Bitcoin privacy on-the-go over Tor is now at your fingertips! You may skip the next step and continue on to the next sections of the this wiki.
Do not be alarmed if you see a zero bitcoin balance! You simply need to scan for your bitcoin balance
¶ Congratulations, you have setup your RoninUI and paired your Samourai Wallet to your RoninDojo!
Continue on to the Whirlpool section.
Check out the Troubleshooting page for more info.
Need help? Try out our Support Service.
Join the RoninDojo Chatroom.