Specter Wallet is a convenient and user-friendly user interface that allows you to create single and multisignature storage setups with hardware and mobile wallets, whilst interacting only with your own node. Specter works with all major hardware wallets such as: Trezor, Cold Card, Cobo Vault and Ledger. Once set up is complete, you can manage these storage setups from anywhere in the world over the Tor network.
For simplicity, this guide leverages the web version of your Specter Server which can be accessed via your local network, or from anywhere in the world via Tor.
To install the Specter Server on your RoninDojo device, you can use the Application Management menu at any time.
Go to Applications > Manage Applications > Select Specter and press OK. The Specter install will then start and may take up to 5 minutes.
In your Ronin CLI go to Credentials > Specter Server. Obtain the Specter onion address, Bitcoin RPC username and password. These will be accessible via your Ronin UI in a future release.

Open Tor Browser and enter the onion address of your Specter Server. You will see a 'potential security risk' which is normal which you can accept and continue. When your server loads, click on 'Connect Specter to your Bitcoin Core node'.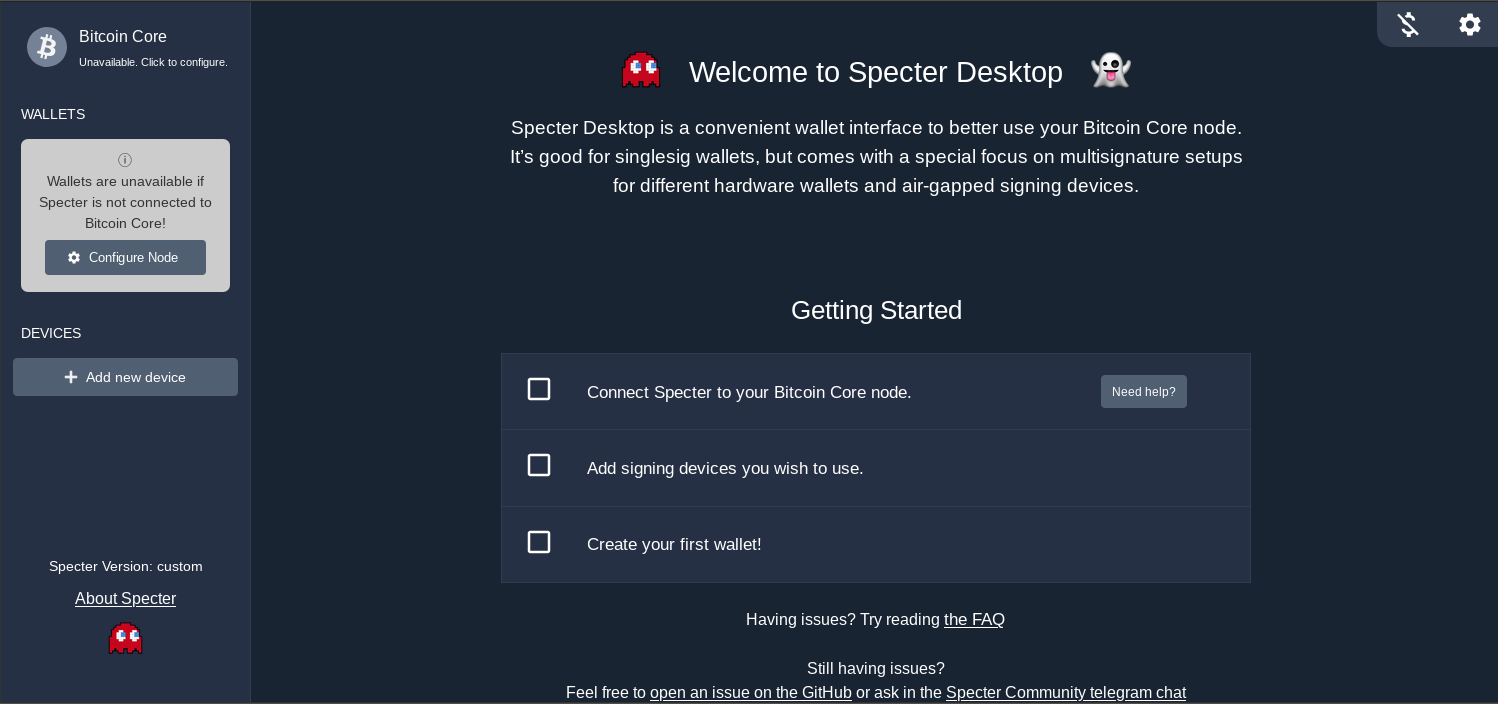 Disable auto detect and then enter the RPC username and password your retrieved in step 1. Set the host to http://172.28.1.5 and set the port to 28256.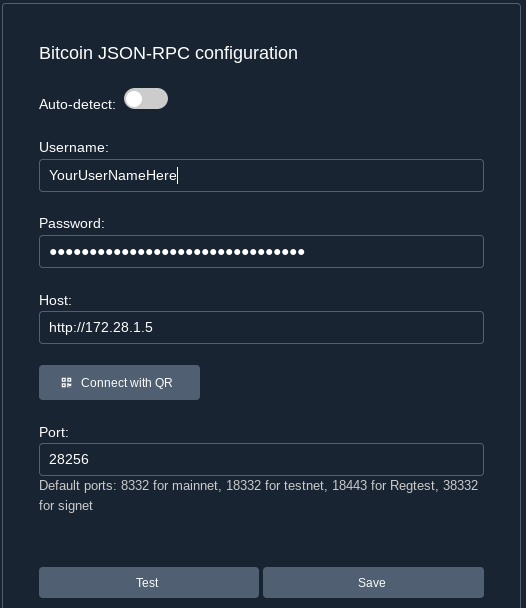 Press test and you will see the pass confirmation. Then press save to store the connection.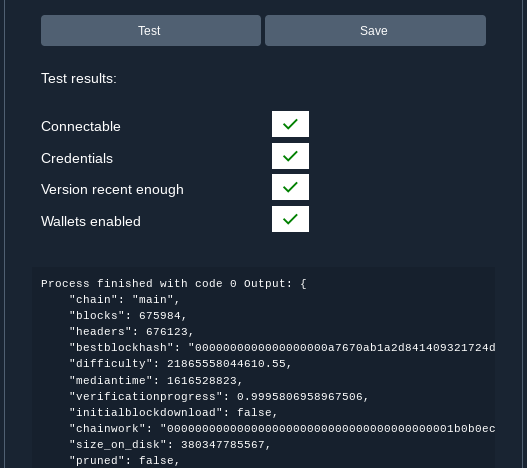 Congratulations, you can now proceed with connecting your hardware devices with your own full node. If you choose to use a hardware wallet that requires a USB connection, this must be done directly into your trusted device (your RoninDojo node).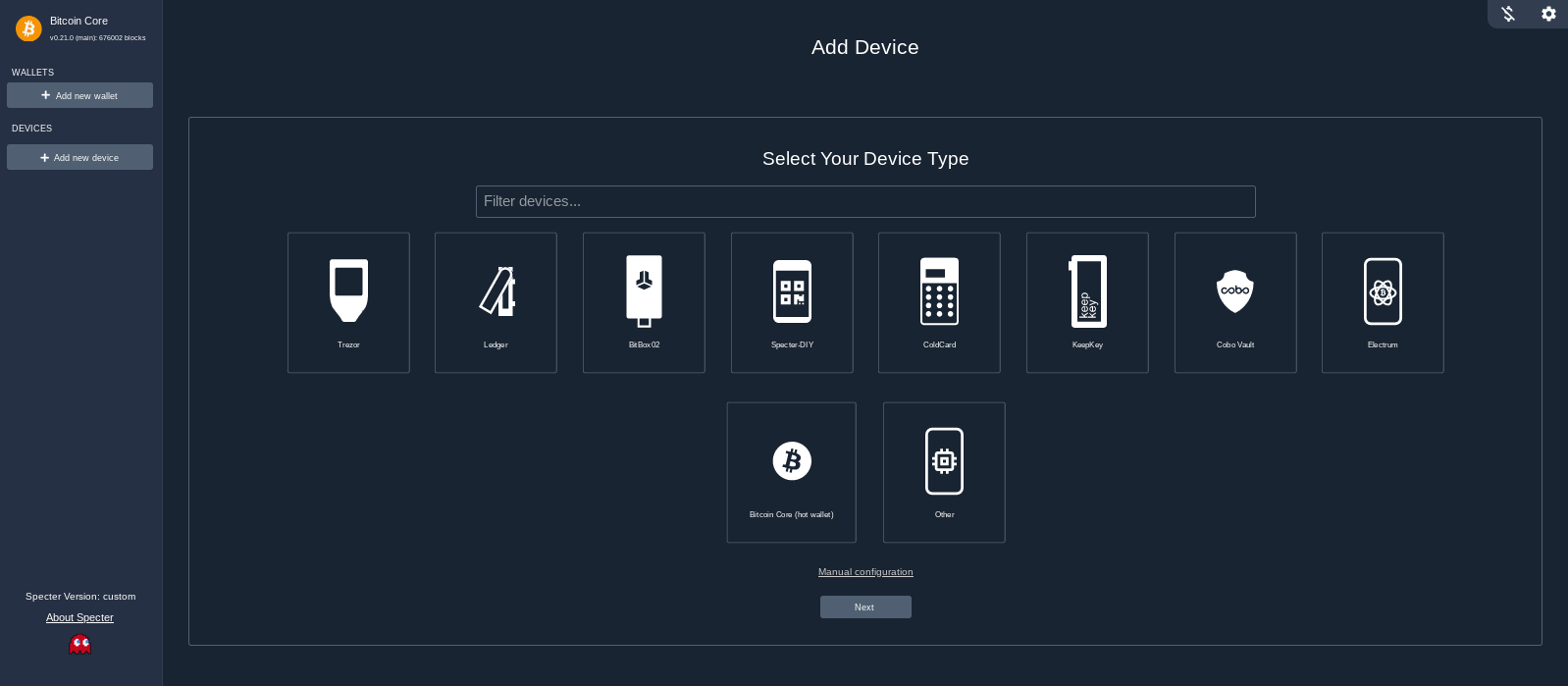 Here are two good tutorials on setting up Specter with various hardware wallets here and here.
For a snappier Specter experience when at home, you can access your Specter Server by visiting https://yourroninIPaddress:25441 in your usual web browser.
For more information on how to utlize your hardware wallets with Specter, please see their FAQ.
Check out the Troubleshooting page if you have any questions.
Need help? Try out our Support Service.
Join the RoninDojo Chatroom.