The Bitcoin explorer that comes with your RoninDojo provides you with a framework to gain pretty much any data relating to the network that you can think of. This means you can query any data you like, over the Tor network using your own node. Leaking no private information to anyone.
Anyone that deploys a RoninDojo will notice that the explorer is installed by default, and thusly the only thing users need to do is go to the Tor URL and login.
Some of the commonly used features of the explorer include...
Querying your transactions
The total bitcoin supply
Fee targets
Mempool summary
Recent block stats
Grab your explorer URL from the settings page of your Ronin UI and paste it into the address bar of your Tor browser. This address can also be found in the Credentials page of the RoninDojo command line menus.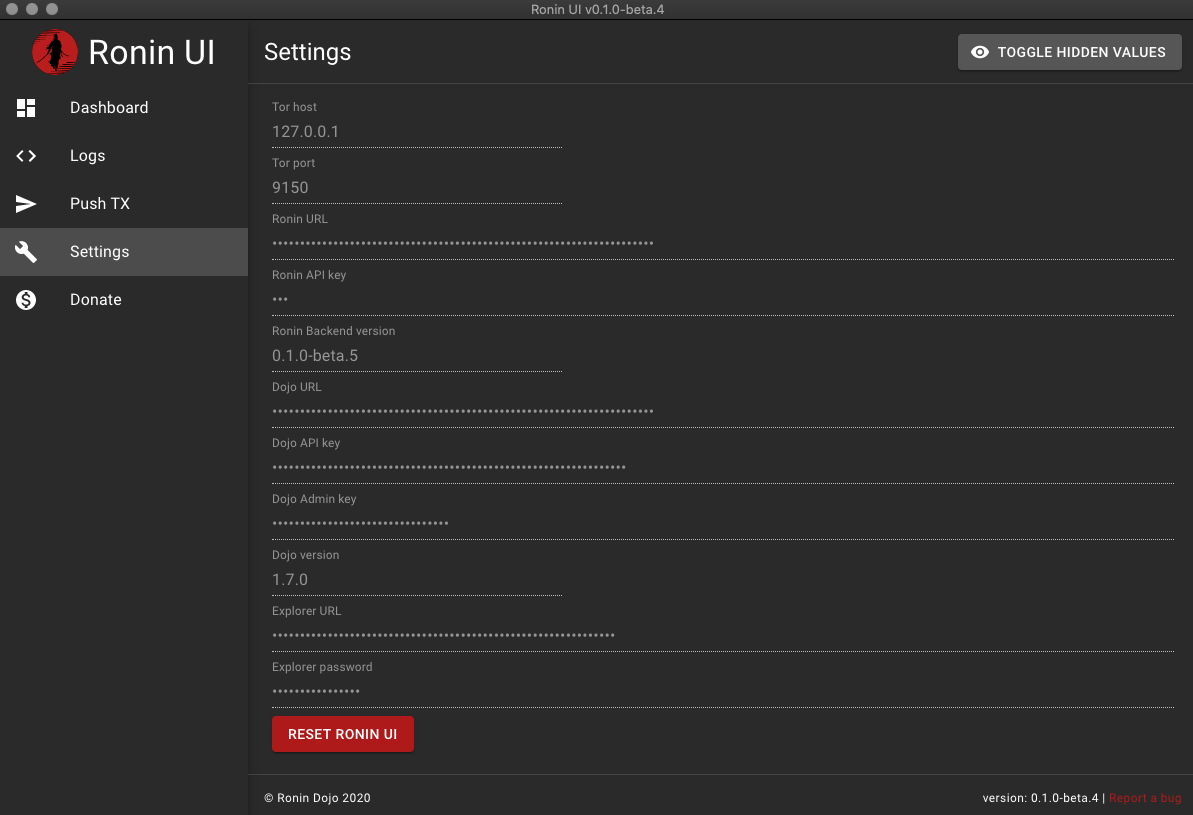 When asked for username and password, leave the user name blank and then copy/paste the explorer password which can also be found within your RoninUI.
That's literally it, you can now query your own node for any data you would like.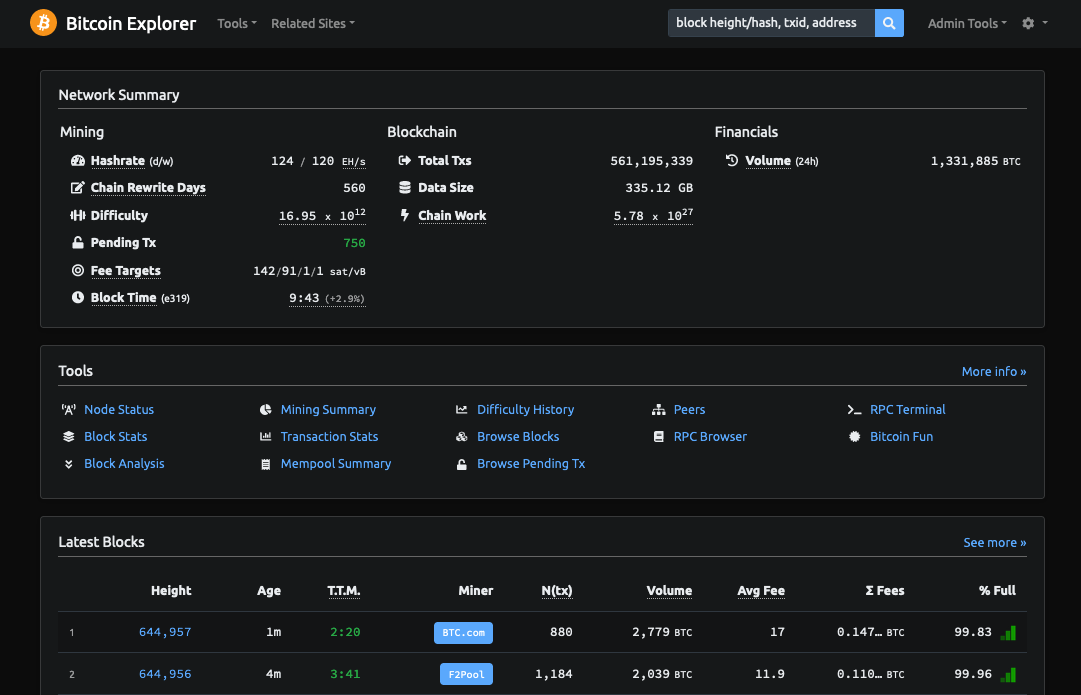 Make sure to bookmark your explorer URL in the Tor browser on your phone so that you can query your node priavetly from anywhere in the world!
You will not be able to access your explorer until your Electrum Server or Indexer (depending which one you chose at install) has finished it's compaction phase. This is usually around 8 hours after your initial block download has completed. So if you attempt to log in and see a 502 access error, it is likely that this process has not completed yet, try again in another couple of hours.
If you would like to explore some of the extra features of your RoninDojo, continue onto the Mempool Visualizer page.
Check out the Troubleshooting page if you have any questions.
Need help? Join the RoninDojo Chatroom.
Return to Wiki Homepage.