The Mempool Visualizer that comes with your RoninDojo provides a visual representation of the current state of your node's mempool. Having your own local version of Mempool Visualizer running over Tor allows you to query block and transaction data without leaking any private information to third party servers.
This tool can come in hands for doing the following tasks...
Using accurate fee estimates when sending transactions
Tracking transaction ID's
Viewing recent block data
Checking transaction stats
To install the Mempool Visualizer on your RoninDojo device, you can use the Application Management menu at any time.
Go to Applications > Manage Applications > Select Mempool Visualizer and press OK. The install will then start and may take up to 5 minutes.
In your Ronin CLI go to Credentials > Mempool. Obtain the onion address and paste this into your Tor browser. This will be accessible via your Ronin UI in a future release.
That's literally it, you can now get a visualization of your node's mempool directly from any Tor browser.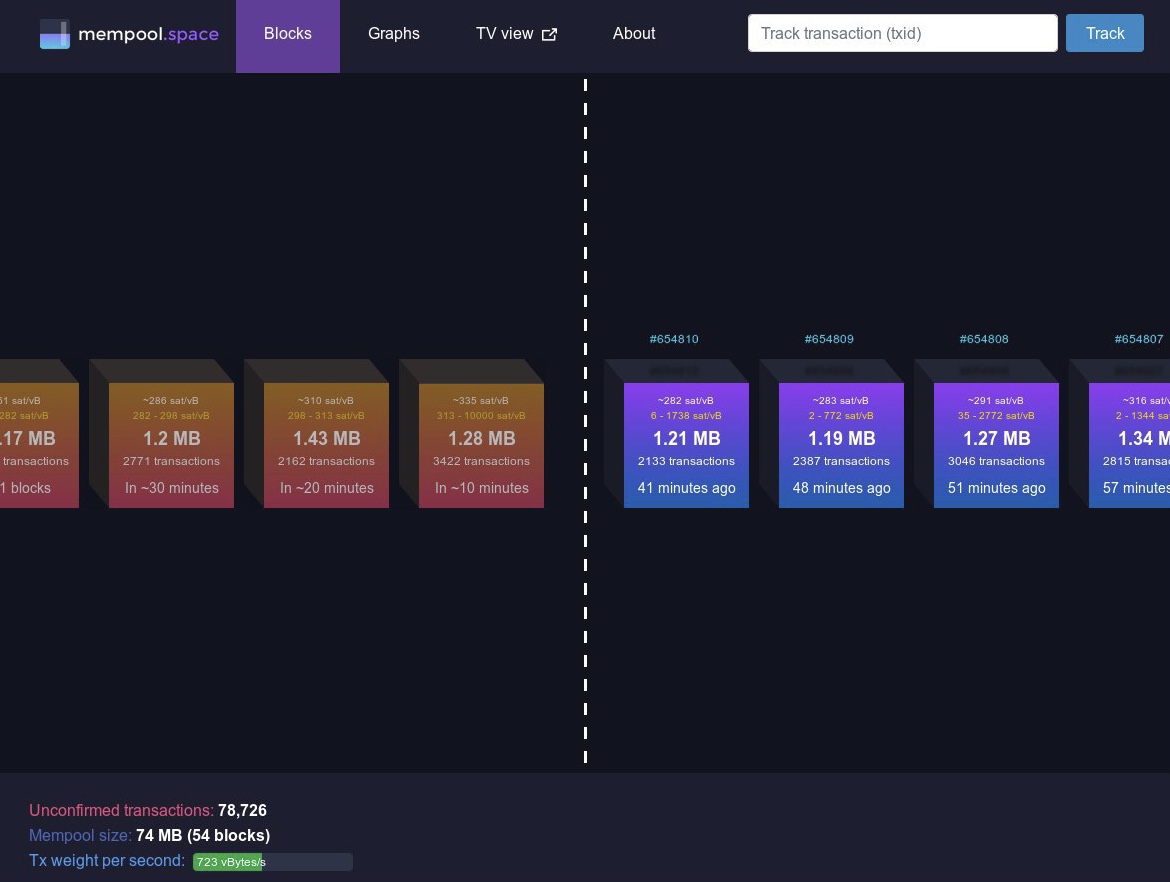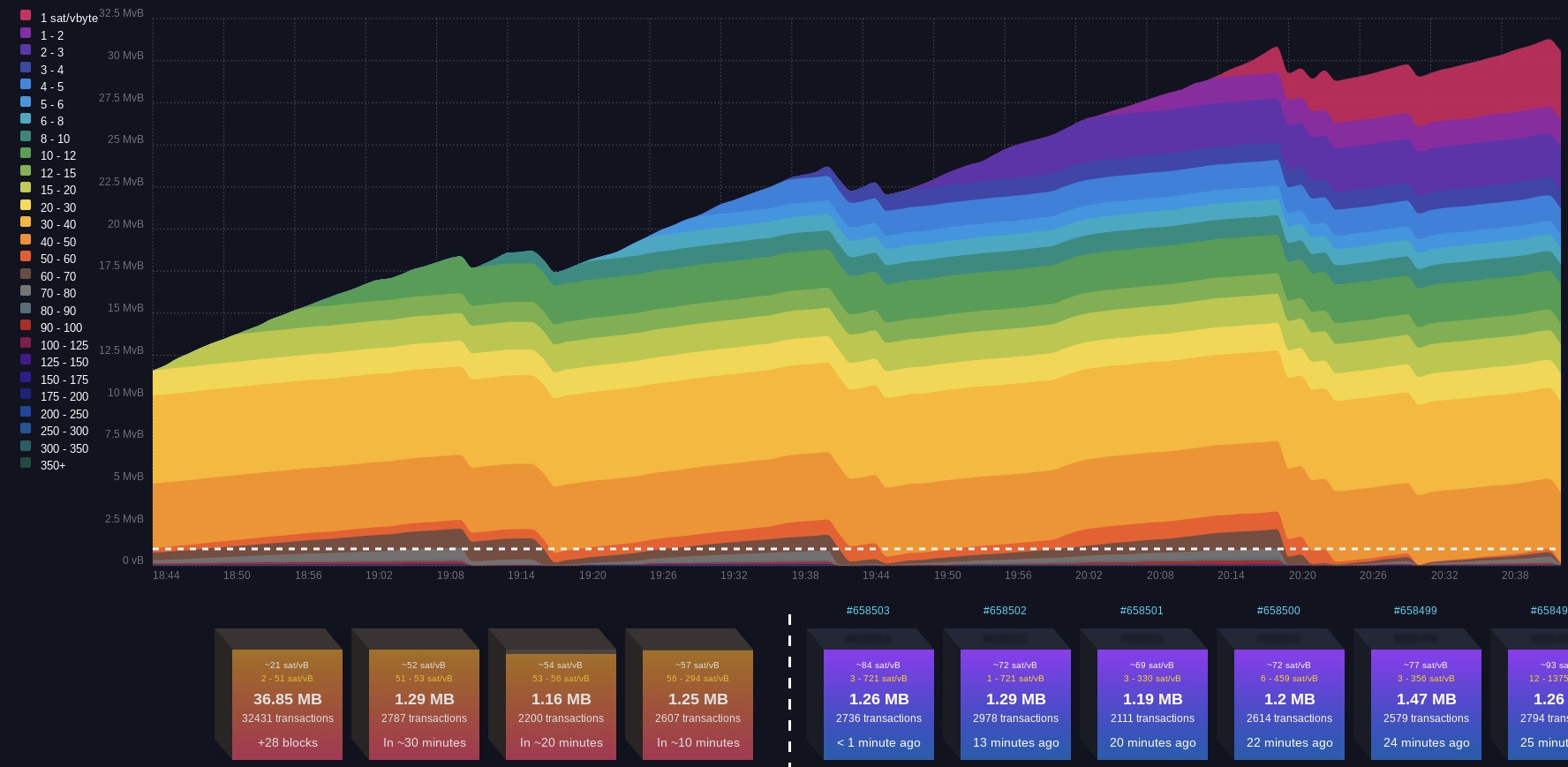 Bookmark your Mempool URL in the Tor browser on your phone so that you can query your node priavetly from anywhere in the world!
Continue exploring some of the extra features of your RoninDojo by visiting Whirlpool Stat Tool page.
Check out the Troubleshooting page if you have any questions.
Need help? Try out our Support Service.
Join the RoninDojo Chatroom.