In this "DIY" or "Do It Yourself" setup, you will recieve instruction on setting up and interacting with RoninDojo via the command line menus, or via the RoninUI graphical user interface. Both can accomplish a wide range of tasks, so use whichever you prefer.
In the near future, RoninDojo will rely heavily on the RoninUI for the average user, and the command line menus will remain available to those who prefer to take the "DIY" build approach or need to do maintenance using SSH.
Download the latest RoninOS from our downloads page onto your PC or laptop. Ensure you pick the image relevant to the device your are going to run RoninDojo on. RoninOS is an optimised version of the Manjaro operating system, prepackaged with some additional dependencies to make a your setup much faster.
Download Balena Etcher, this will allow us to flash the RoninOS you just downloaded onto your SD card.
Open Balena Etcher, insert the SD card into your PC or Laptop, select the image you just downloaded and press flash. Depending on the SD card you bought, it should take no more than 20 minutes. For a more complete guide on doing this click here or watch this video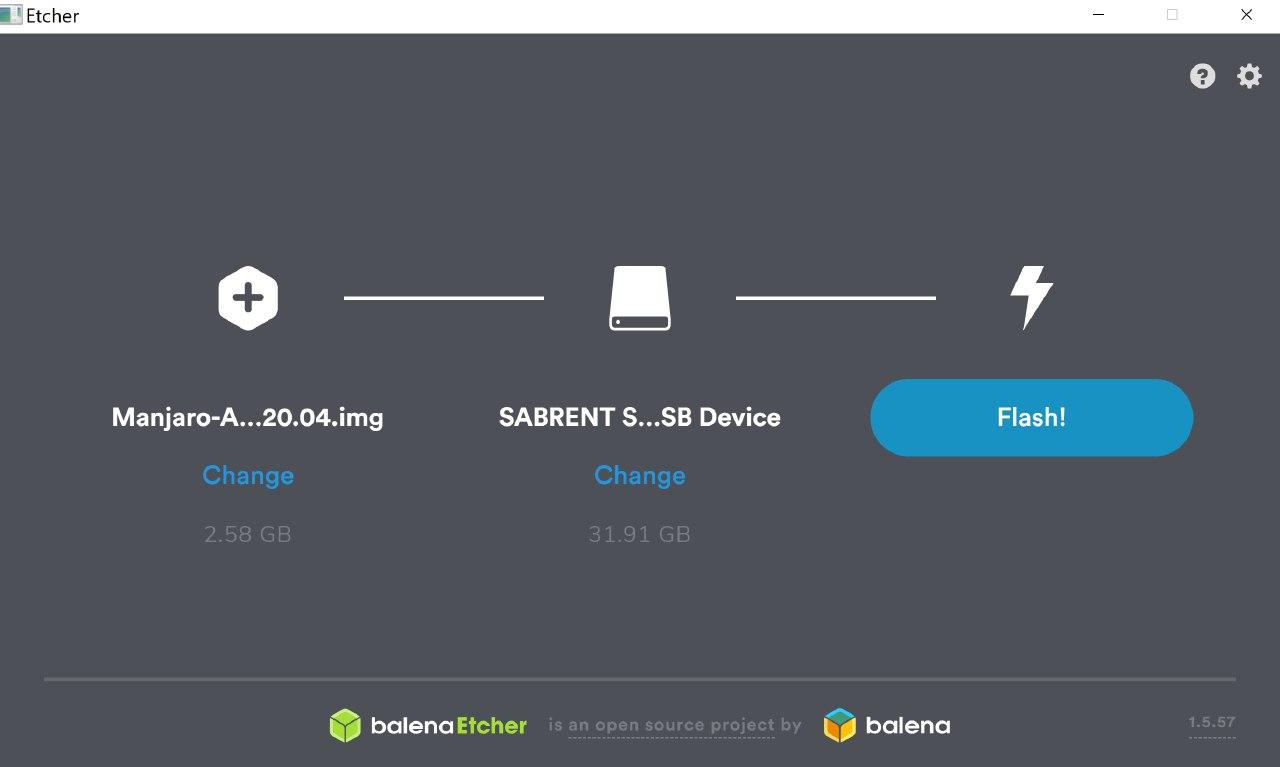 Once the flashing has completed, remove the SD card from your PC or laptop and insert into your Ronin device. Ensure your ethernet cable and hard drive are connected and then turn the device on.



Next we need to find out your RoninDojo's IP address so that we can log into it remotely using your PC or Laptop. The simplist way to do this is by logging into your router's admin page and locating it from the device list. Alternatively you can use a tool like Angry IP Scanner or if on mobile Network Analyzer to provide you with a list of devices on your local network.
More advanced users can follow these instructions.


Now that we have the devices IP address we can log in using an SSH tool. Essentially all we are doing here is logging into your RoninDojo device from your PC or Laptop. because they are both located on the same local network it means that we don't need to have a screen connected to your RoninDojo.

Enter the command below into your chosen SSH tool to connect to your RoninDojo for the first time.


ssh root@192.168.X.X
Complete initial Manjaro setup process. Here you will define things like your keyboard layout and timezone. You will also be asked to setup a user account. Once this is complete, you will be asked to login with this new username. Use the command example shown below but amend accordingly with your devices IP address.

ssh username@192.168.X.X


8. Once logged in using your new username you need to upgrade the Manjaro operating system to the latest version using the following command.
sudo pacman -Syu


9. Once the upgrade has completed we need to reboot the device.
sudo systemctl reboot


After the reboot, log back in using the same username and download the RoninDojo repository using the command below. Here, all we are doing is downloding the most up to date version of RoninDojo.
git clone https://code.samourai.io/ronindojo/RoninDojo.git

Run RoninDojo for the first time using this command
~/RoninDojo/ronin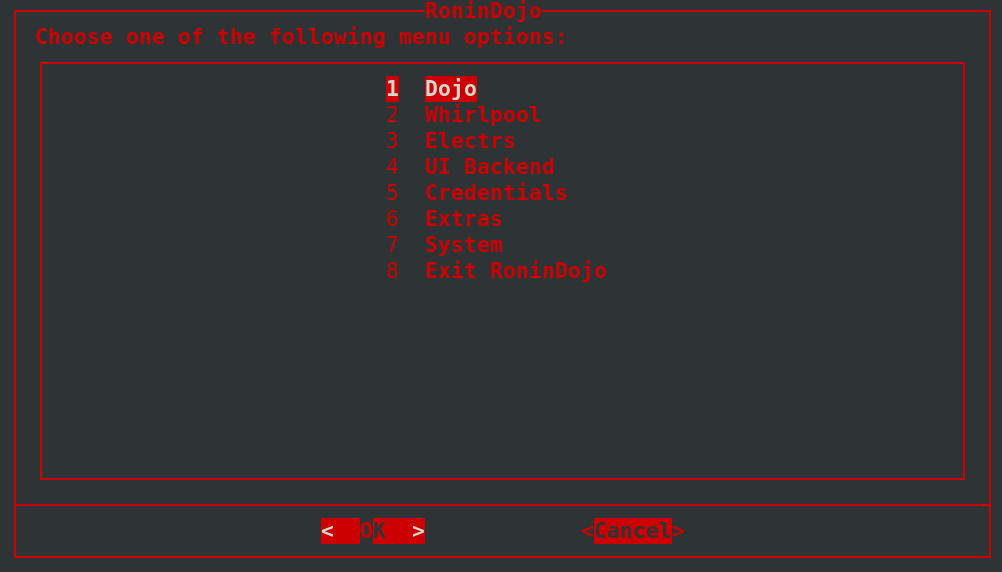 From now on, if you are using command line interface, all you need to do is type ronin and press the enter key to pull up the main menu.
---
---
Continue on to RoninDojo install.
Check out the Troubleshooting page for more info.
Need help? Join the RoninDojo Chatroom.
Return to Wiki Homepage.