Need to reflash the card inside your RoninDojo bitcoin node? Follow the steps below.
Download Balena Etcher.
Download the RoninOS image from our website or build an image yourself.
Unplug cables.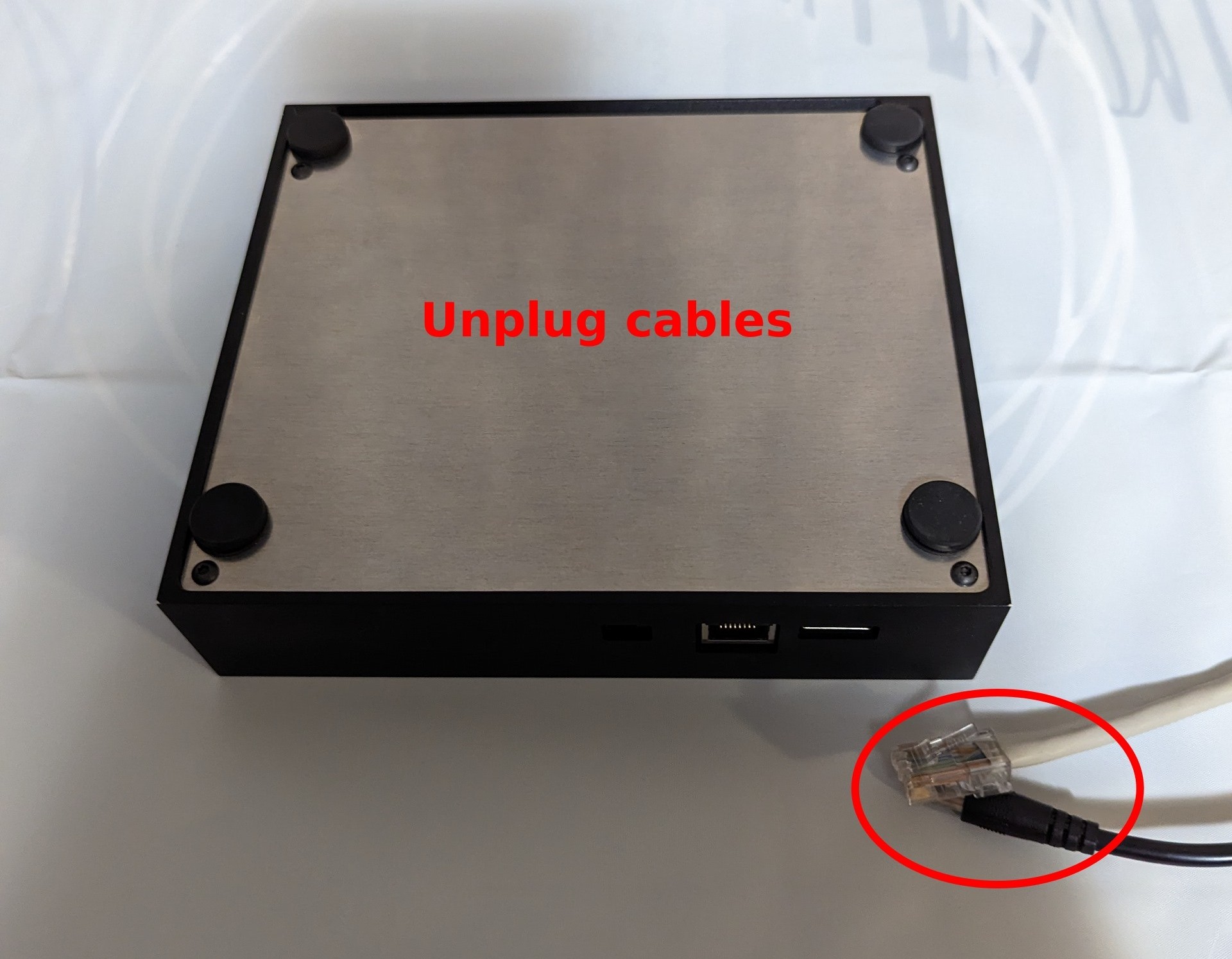 Unscrew bottom plate using the Allen Key that was included in your Tanto shipment.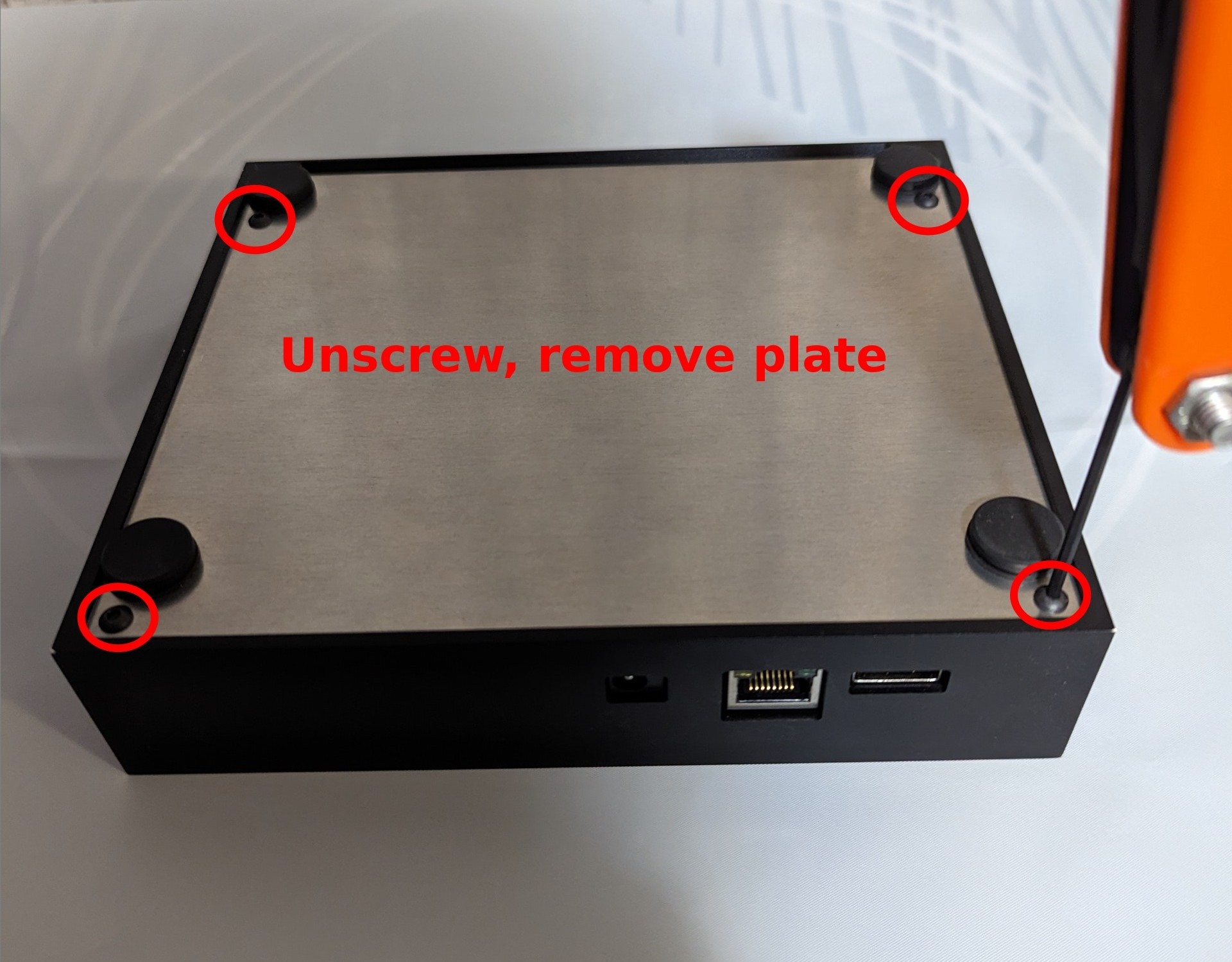 Remove microSD card by pushing in, and card will pop-out eject.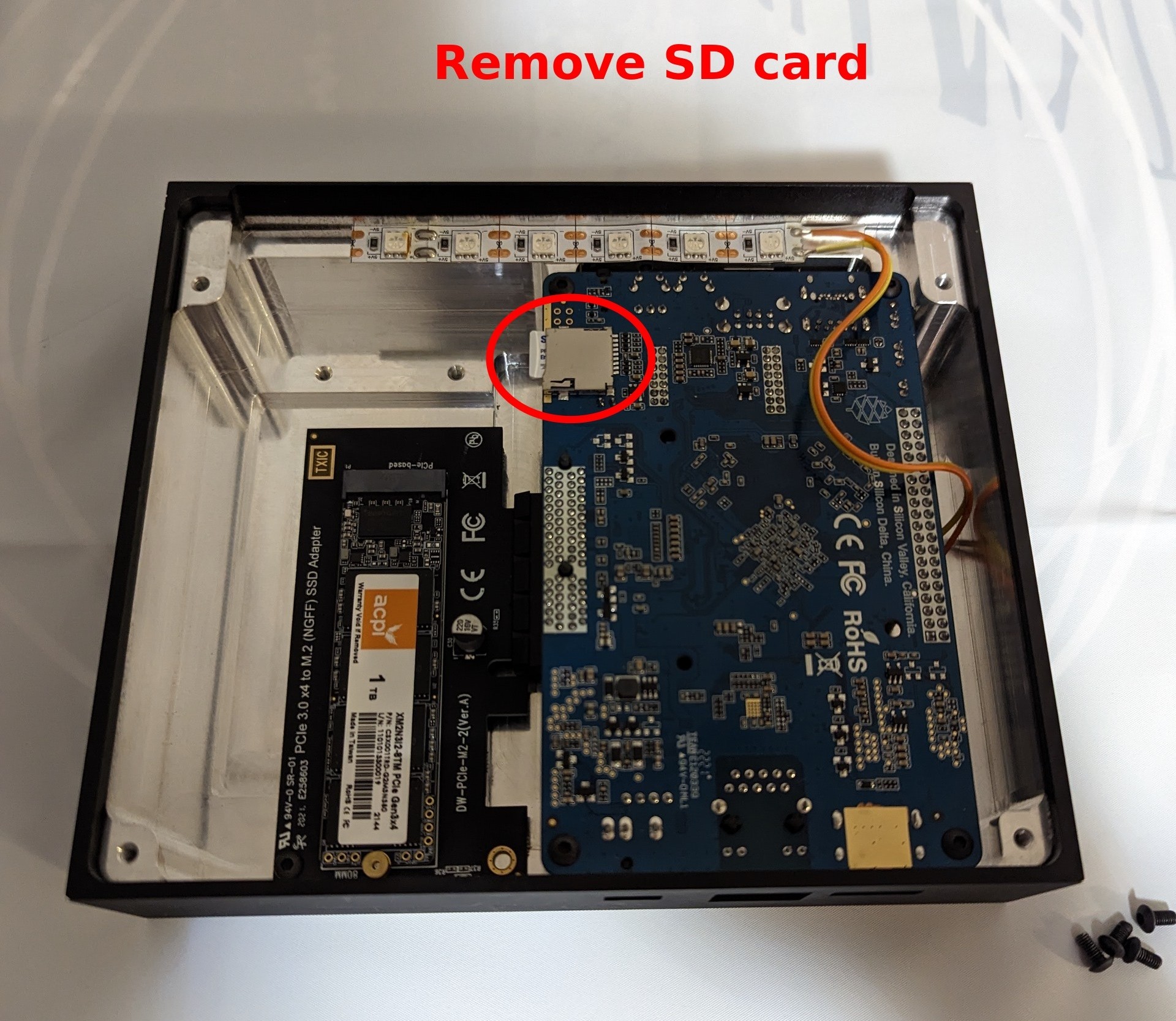 Insert micro SD card into your PC, open Balena Etcher, select the RoninOS image, select your microSD card, and finally press Flash!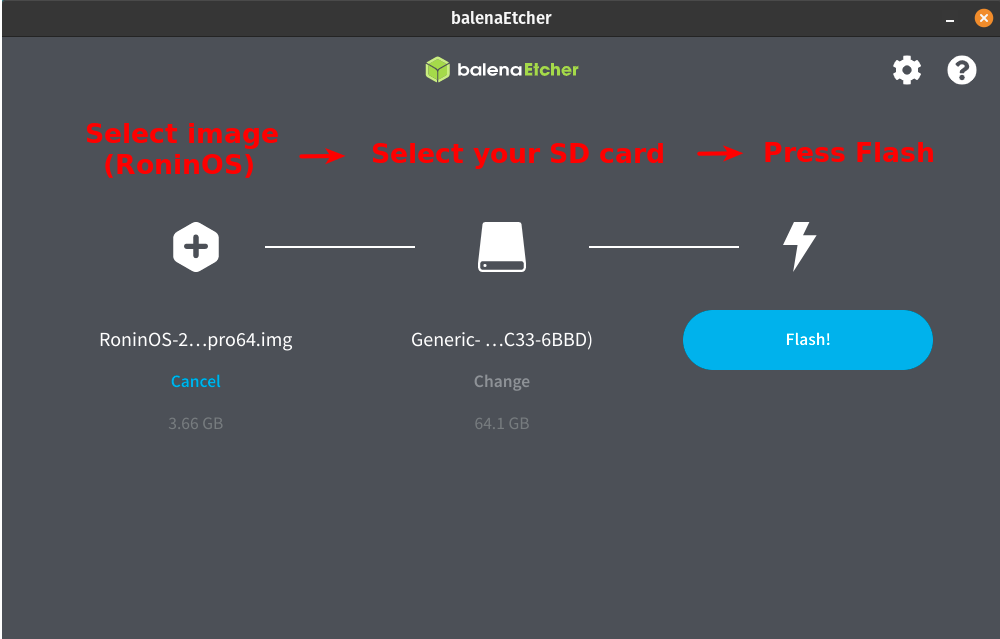 Reassemble, plug ethernet cable in first - power in second.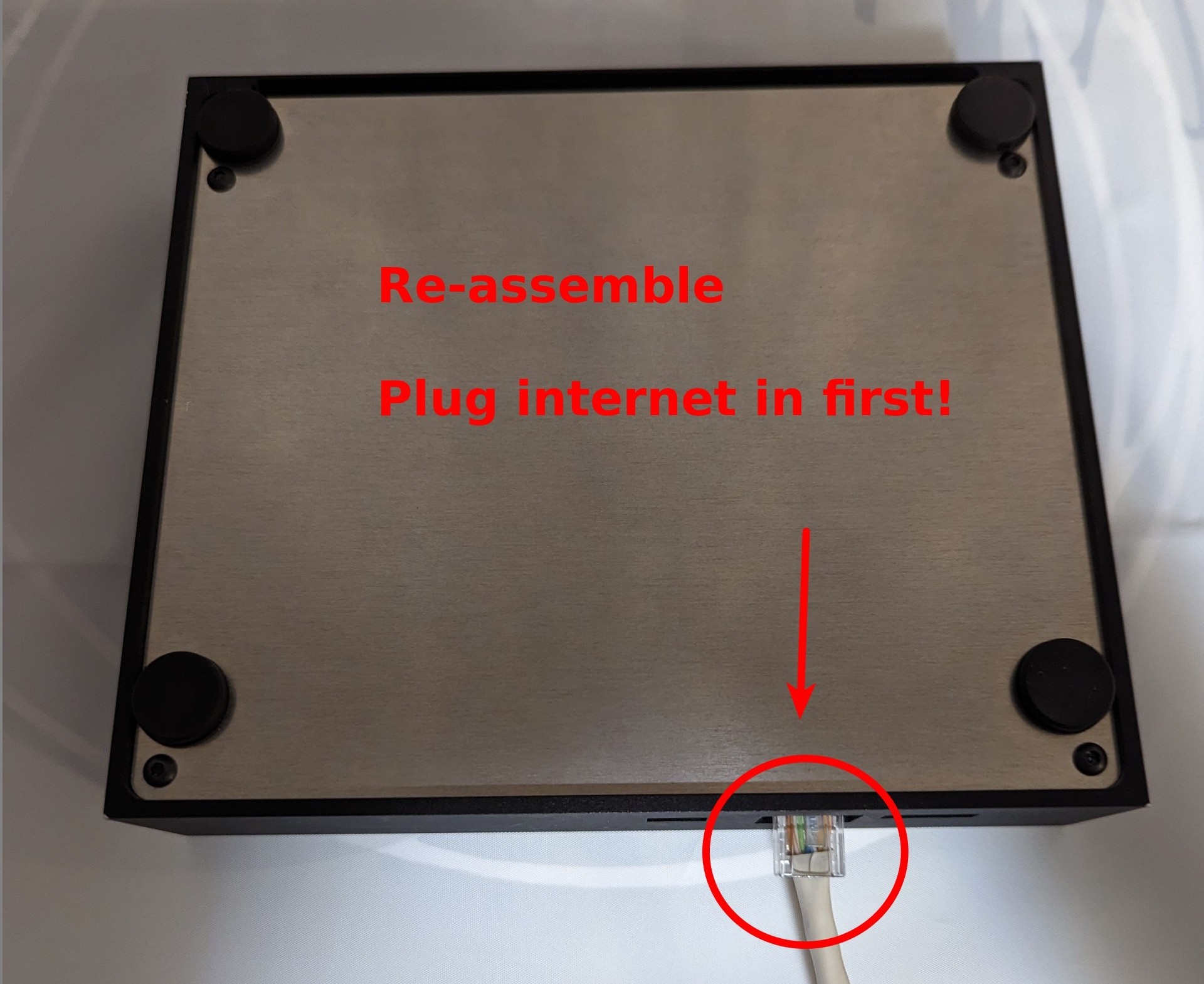 Now you can continue with the Tanto Setup Guide.
Need help? Try out our Support Service.
Join the RoninDojo Chatroom and engage the community.