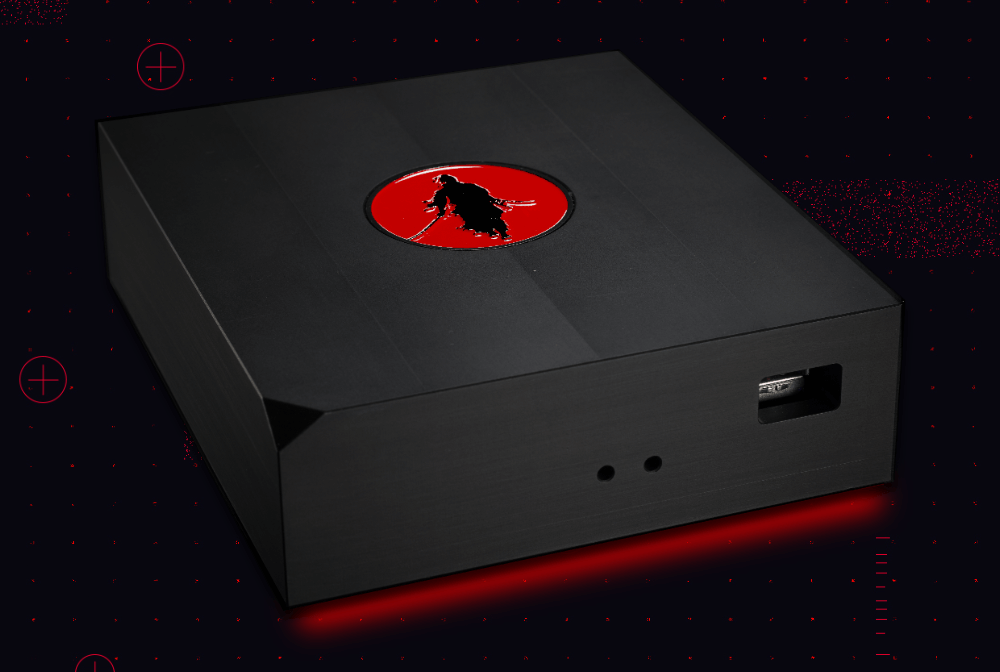 Grab the Tanto bitcoin node from our Webshop or perhaps Custom Build your own, and let's get started!
You will recieve instruction on setting up and interacting with RoninUI graphical user interface or the RoninCLI command line interface. Both can accomplish a wide range of tasks, so use whichever you prefer.
In the near future, RoninDojo software will rely heavily on the RoninUI for the average user, and a lot less on the RoninCLI command line tools.
First plug in the Ethernet cable, then the power cord. After power is applied, your Tanto will automatically set itself up, so it is important that during this time power is not disconnected.
After waiting about 10 to 15 minutes, the red light will appear on your node, and you can move to the next step.
Open your web browser.
If this is the only RoninDojo on your network, navigate to: http://ronindojo.local
Alternatively obtain the IP address of your Tanto, then enter this into the URL bar
You will be greeted by the initial Setup screen, click "Let's start".
Note down your Root user credentials, and be sure to keep these somewhere safe.
Next you'll need to set up your User password. Make it a strong one! This will be used for accessing your RoninUI and to SSH into the terminal.
Now wait for the initialization to complete. This takes approximately 1 hour 10 minutes.
Following initialization, you can click through to your RoninUI dashboard.
Wait until the blockchain finishes downloading, and the indexer is complete before using your Tanto.
TIP: Your node will not be functional until the initial blockchain download and indexer compaction has finished.
NOTICE: If restarting your device, please wait 5 minutes for all services to start properly!
NOTICE: Do not force restart your Tanto or cut power as this can cause issues!
NOTICE: Please follow the DIY Setup section if you need to reflash your Tanto!
While waiting for your blockchain download to complete, get familiar with the RoninUI section.
Check out the Troubleshooting page for more info.
Need help? Try out our Support Service.
Join the RoninDojo Chatroom and engage the community.