RoninDojo is a Samourai Wallet focused full node implementation with privacy tools and features added. Other popular bitcoin wallets are also supported. Simply put, it's a private and user-friendly way to power your bitcoin wallet.
This software provides any level bitcoin user with an easy and mostly automated way to deploy a privacy oriented bitcoin node packed with the latest features.
Under the hood, RoninDojo is an installation assistant and monitoring tool that makes it simple for you to operate bitcoin wallets and applications without trusting a third party. It is compatible with single-board computers such as Rockpro64, Odroid N2, Raspberry Pi4, etc. To get started you will need the computer, a micro SD card with RoninOS flashed onto it, and a 1TB Solid State Drive.
RoninDojo is built by Samourai users, for Samourai users. Our current goals are to simplify Samourai Wallet's Dojo on single-board computers, have a robust set of useful features, maintain high uptime on small form factor devices, and bring game changing privacy tools with user-friendly interfaces.
This short article and our Wiki has helpful information, URLs, videos, and more. We are geared towards helping users that are new to Dojo, Bitcoin, or even Linux in general. Please do not hesitate to reach out to the community.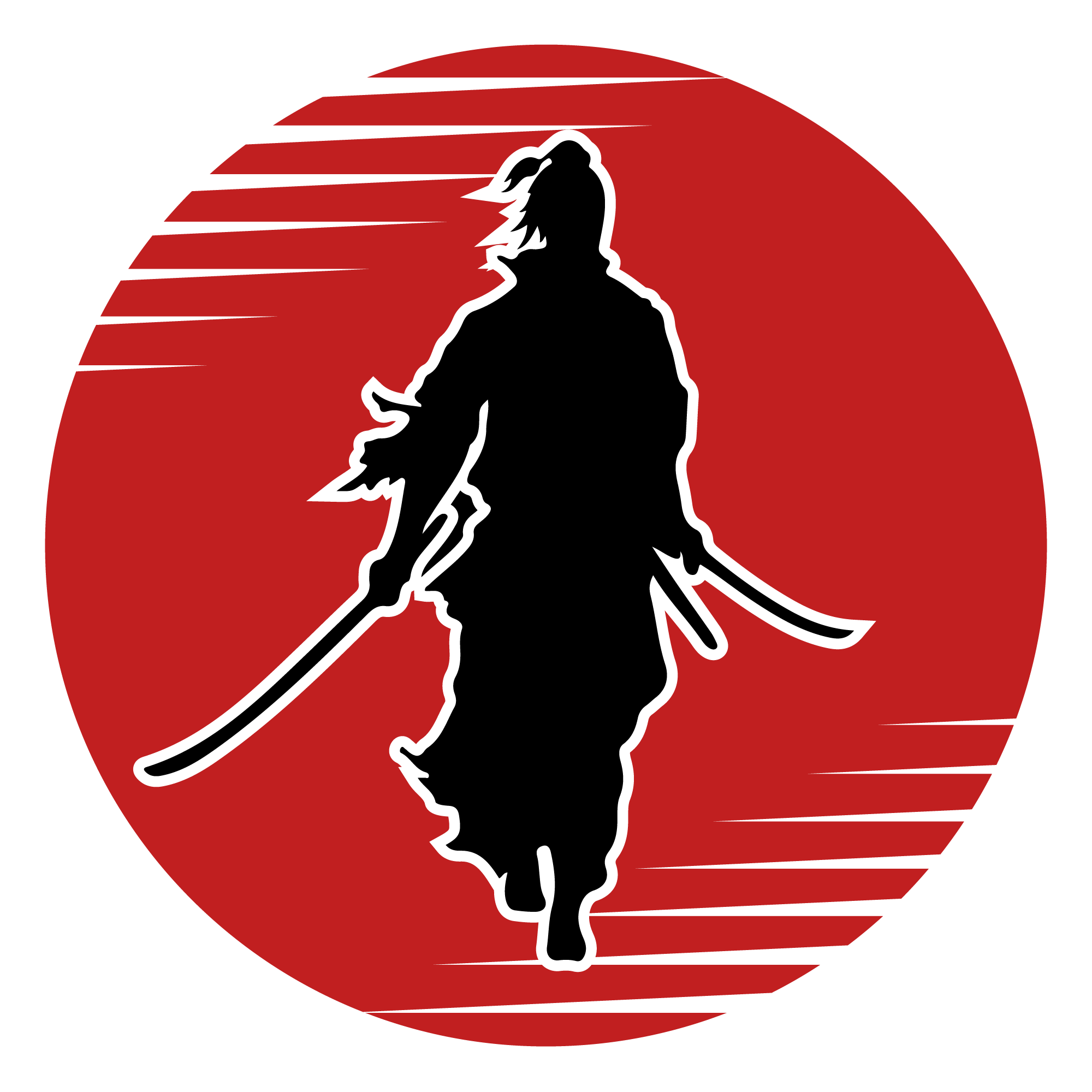 Please choose hardware from our recommended list, then get started with our DIY setup guide. If you do not use recommended hardware there could be unforseen issues. This process will walk you through every step required for you to get the most from your RoninDojo.
Once set up, there are two ways in which you can interact with your RoninDojo. You can use one or both of these options to suit your preference.
RoninUI is our web based application designed to provide an easy way to interact with your RoninDojo. With RoninUI, users can still leverage our powerful RoninDojo command-line interface, but also get the benefits of a desktop applications that allows you to quickly and easily...
Login to your node remotely using Tor Browser or locally using a regular Web Browser
Quickly connect your Samourai Wallet to its own Dojo backend by scanning QR code
Perform wallet imports
View your credentials for Dojo, Bitcoin, Explorer, etc
View your logs to ensure everything on your RoninDojo is running smoothly
Start/Stop/Restart your Dojo
Restart/shutdown device remotely
Check your block data download progress
Send HEX formatted transactions from your own Dojo
So much more coming soon...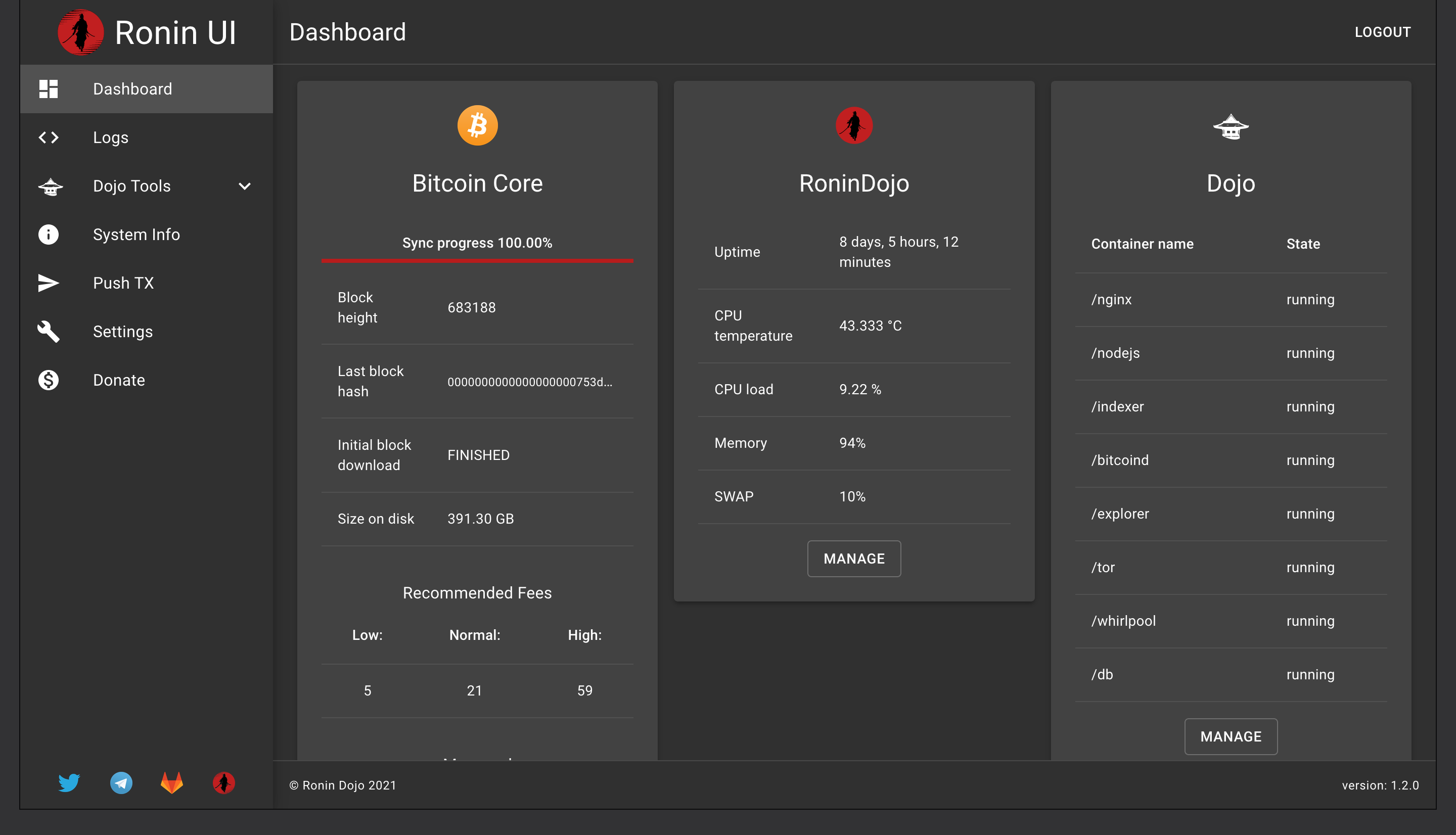 ¶ RoninDojo Command-line Interface
The power users will love our RoninDojo command-line interface! Some may prefer to have a simple point and click UI, but power users may need a little more control. Dive into the RoninDojo CLI and find plenty of useful features...
Perform system upgrades
Other system related tasks such as adjusting firewall settings
Input custom commands
Perform drive formatting
View task manager
View your logs to ensure everything on your RoninDojo is running smoothly
View your Dojo Maintenance Tool, Electrs, Whirlpool and Bitcoin explorer credentials
More coming soon...